Disclosure: As an Amazon Associate We earn from qualifying purchases.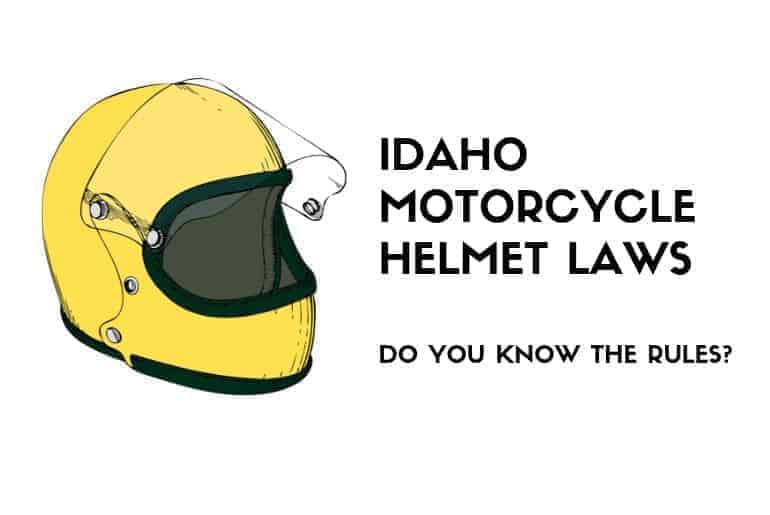 In the United States of America, there are 28 states that require the riders of a motorcycle to wear a helmet. Idaho is one of them. But, Idaho Motorcycle Helmet Laws are not as strict as laws existing in other 19 states like New York, Georgia or Nevada, where wearing a helmet is mandatory for riders of all ages universally. Idaho has somewhat flexible motorcycle helmet laws in the sense that, it comes with the proposition that any rider below the age of 18 should wear a helmet.
So, the motorcycle helmet law in Idaho is not applicable for everyone driving or riding a bike. Only if you are a motorcyclist or rider in Idaho under the age of 18, you will need a protective motorcycle helmet to drive or ride. It is equally applicable for any vehicle of two wheels including motorbike, ATV or an off-road bike. As you know, a law on wearing a motorcycle helmet is always for the safety of state people.
In title 49, chapter 6 and section 49-666, it stated that –
No person under eighteen (18) years of age shall ride upon a motorcycle as operator or passengers, upon any highway, unless at all times when so operating or riding upon the vehicle he is wearing, as part of his motorcycle equipment, a protective safety helmet of a type and quality equal to or better than the standards established for helmets by the director
Quick Notes
Some states use universal helmet law. On the other hand, states like Illinois, Iowa and new hampshire do not have any helmet law. 
[toc]
Why Should You Obey
Idaho 'Rules of the Road' For Motorcyclists?
Well, Idaho is a part of America. You have every right to express your opinion here. You may ask, why should Idaho motorcycle law be there instead of no law at all regarding the personal choice? Yes, that's a question that needs to be answered here.
First Reason
If you are a person below the age of 18, the first reason to use a helmet by obeying the law is self-protection.
If you look at the statistics of motorcycle accidents, then you would understand the necessity of this law.
The National Highway Traffic Safety Administration has reported that there were 4976 deaths by the motorcycle clashes in 2015. Even in Idaho, over 28 people die in motorcycle accidents per year.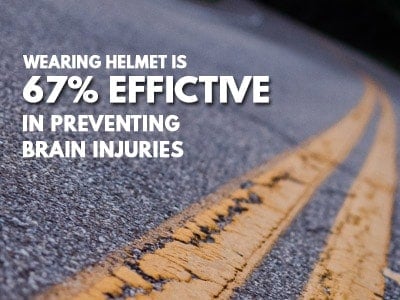 You need to know what The Insurance Institute For Highway Safety (IIHS) reported. According to them, when it comes to an accident while riding a motorcycle, a good and protective helmet is 37% effective in preventing death. They also stated that a helmet may prove to be 67% effective in preventing traumatic brain injury in any motorcycle accident. This estimated that a good helmet saves more than two thousand people from getting injured per year in the USA. In universal helmet law each and every person should wear a helmet while riding.
So, the fact is that if someone from Idaho or anywhere else goes to ride or drive a motorcycle without a helmet, he or she is indeed taking the risk of being hurt.
Though the motorcycle helmet law of Idaho only applied to the people aged below 18, the very importance of protective gear is acknowledged by all. Even the motorcyclists also accept the fact that good protective gear is very much effective in saving lives in the accident.
Second Reason
To use a helmet obeying the helmet law in Idaho is to get the favor of the court in an accident. For example, if you do not wear a helmet and if you involved in an accident, the judge may indicate to the fact of your not wearing the helmet. It might show your negligence. So, the chance is that you may end up with partial responsibility for the accident and subsequently, you would pay partial compensation for the damages.
So, it always better to go for a good helmet before driving or riding on your motorcycle. In the coming section, we are going to talk about the things to look before buying a helmet for you.
How To Buy A Motorcycle Helmet According To The Law?
If you are a rider of Idaho, you should look for buying a strong and durable helmet. The motor helmet law emphasizes buying helmets that cope with the type and quality equal to or better than the standards established for helmets by the authority. So, what are the things you should look for while buying a helmet? Here are some:
Safety Standards
Department of Transportation (DOT) has certain safety standards for helmets sold in the USA. The Snell Memorial Foundation also has a tougher standard guideline to meet than DOT. You should look for a helmet that preferably follows and cope with the standards mentioned by both DOT and Snell.
Helmet Shell Material
Carbon fiber, EPS, Fiberglass composite or polycarbonate- these are the materials to build a helmet. Helmets made with Carbon fiber is the lightest and most expensive, while helmets with Polycarbonate is the cheapest. You should buy a helmet that is light and doesn't cause you any discomfort.
The Chin Strap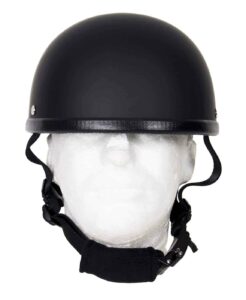 The chin strap works as a retention system. The helmet makers should design the helmet in a way so that it stays on your head. Especially, when you get shaken by an accident. It is very important to have a helmet with a strong and flexible chin strap. Before going to buy a helmet, try to measure your head. So, you can choose the best fit for you.
Modern Technological Features:
A good helmet should come with advanced features of the age. It should have integrated sunshade and wind reduction technology.
Don't forget, Biltwell Gringo is available in your state. Have a look on our review. Let's obey the rules.
FAQ – IDAHO HELMET LAWS
Is it mandatory for all to wear a helmet in Idaho?
If you wear a helmet, you can protect your head from severe injury. Your chance of living after an accident increases if you are backed up with the protection of a helmet.
WHAT ARE THE TYPES OF MOTORCYCLE HELMETS THAT I CAN USE?
You can use helmets according to your needs and choice. There are full-face helmets, half shell helmets, modular helmets, open face helmets, and other variations
WHAT ARE THE THINGS I SHOULD LOOK FOR BEFORE BUYING A HELMET?
Your helmet needs to be comfortable and light along with modern technological features.
WHAT ARE THE SAFETY STANDARDS THAT I SHOULD FOLLOW BEFORE BUYING A HELMET?
Wrap Up!
We hope this article explained all the Idaho motorcycle helmet laws in a clearer way. Laws are there to help us and keep us safe. We should be respectful towards the laws and follow them properly.