Disclosure: As an Amazon Associate We earn from qualifying purchases.
Arizona is a dream place for motorcyclists. Why not that would be? The weather here is warm all year round. The roads are wide and spacious. Apart from these, the scenic beauty attracts bikers. Are you a motorcycle rider? Are you aware of Arizona motorcycle helmet laws?
Arizona's law for motorcyclists to use helmets is different from other state laws. If you are not a local of Arizona, believe me, you'd be surprised!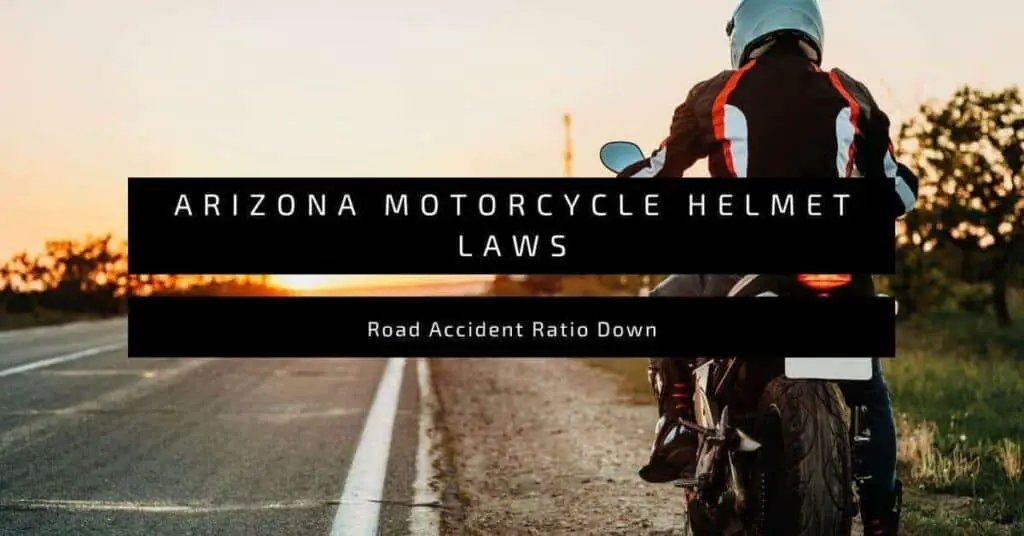 Why Wear a Helmet?
A motorcycle is a fun vehicle, at the same time, it is a dangerous vehicle. It can certainly cause you injury. Motorcycle riders must always wear helmets. Because helmets will play a role in saving your life in a fatal accident. In Arizona, Not everyone thinks that helmet is crucial. Motorcycle riders are obligated to wear helmets in most parts of the world.
In Arizona, a motorcycle helmet is mandatory to wear only who are under the age of 18.
Arizona is one of the 20 states that have separate motorcycle laws.
Legislators have introduced House Bill 2246.
In recent years, lawmakers have encouraged motorcyclists to wear helmets. This bill (2246) makes the helmet compulsory for motorcyclists of all ages.
Interestingly, a motorcyclist can be exempt from the law for an advance fee. The law of Arizona is strict when it comes to eye protection. Motorists of all ages require to take measurements to protect their eyes. Bikers here usually use goggles or the transparent face shield for eye protection.
What People Thinks About Arizona Motorcycle Helmet Law?
Arizona follows the pure comparative negligence law. An investigation takes place when a motorcycle accidents occur. Under this rule, a person's penalty can be reduced based on his or her degree of fault.
If it is proved that the damage is caused by his negligence, then the driver is fined. Insurance companies usually always look for ways to avoid compensating victims.
We would advise you to hire an attorney if you are involved in a motorbike accident in Arizona. An attorney can help you if the government and insurance companies try to give you blame unjustly.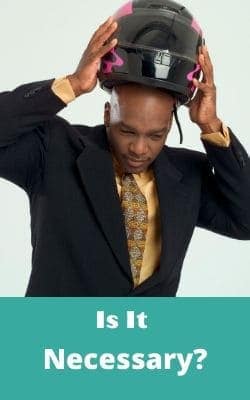 Many consider that the government should not make it mandatory to wear a motorcycle helmet. They highlight their personal preferences and want to exercise their rights. Clearly, they believe that motorists who are above the age of 18 are matured enough to understand how much risk they should take. They do not want the government to force anyone wearing a helmet while riding a motorbike. Their argument is, if you are above the age of 18, you can vote, you can serve in the military, then you should know whether a motorcycle helmet is needed for you or not. It should be left solely to you.
Many motorcycle riders don't enjoy riding with a helmet on. One of them once told me that they love the wind blows on the head while they drive a motorbike.
A helmet would suspend this fun. Besides, the helmet reduces the roar of the engine. They believe they would be deprived of the pleasure of riding motorcycles in an independent and free manner.
One study found that the most important reason for not wearing a helmet is the heavy weight of the helmet. Numerous people do not want to wear a helmet because they think put on a helmet causes hair fall.
Again, wearing a helmet would make one hot, particularly in summer. Many people do not want to wear helmets for physical discomfort. Some motorcyclists again claim that the helmet increases the chance of an accident! Their logic is that the helmet has blind spots.
A motorcyclist has to look in the mirror all the time. It can be dangerous to look in the mirror repeatedly in the crowd. However, most motorcyclists have opposed the saying.
Many motorcyclists accuse that helmet doesn't provide much protection in an accident. In 2016, more than 50 motorcyclists in Arizona died though they had their helmets on.
Should We Change The View?
If you ask me what I think then I would say that motorcycle helmets should be made compulsory for every biker. I am sorry if I hurt anyone. I have ample reason to say that.
A couple of months ago, a man was fatally hit in the head in a motorcycle accident. He said he had not used a motorcycle helmet because the helmet was not compulsory to wear while riding. He later regretted that if it was mandatory, he would use a helmet because he needed to comply with the law.
He probably would not have been hurt so much. Like him, others are not interested to wear helmets because of the flexibility of law. I do not think any can deny the importance of a helmet.
One study found that 37 percent were more likely to survive if using a helmet. 
We do not know when an accident happens. Misfortune never comes with notice. Therefore, every effort should be made to prevent accidents. Not only motorcycle helmets, but other safety gear should be used as well. Remember that an accident does not just hurt one person. It destroys a family and even harms a state financially.
If you value my 20 years of biking experience, you will always use a helmet. It does not matter if you are above 18 or not.
Wrap Up
Arizona is well known while it comes to personal freedom. Maybe that is the reason that House Bill 2046 has not approved. Do you think the new helmet law is needed? Let us know.