Disclosure: As an Amazon Associate We earn from qualifying purchases.
The biggest challenge that most riders and cyclists face today lies in picking the right helmet for their trip. The choices seem never-ending, and that can make the decision a lot harder.
But recently, one particular helmet has been making waves in the market. With its sturdy construction and impeccable style, it's easy to see why it's quickly becoming every cyclist's number one choice. We're talking about the Smith Forefront 2 MIPS Helmet.
We became too curious about this helmet that we knew we had to write our own Smith Forefront 2 MIPS review. Continue reading to know our thoughts about this helmet – and determine whether it's worth the hype.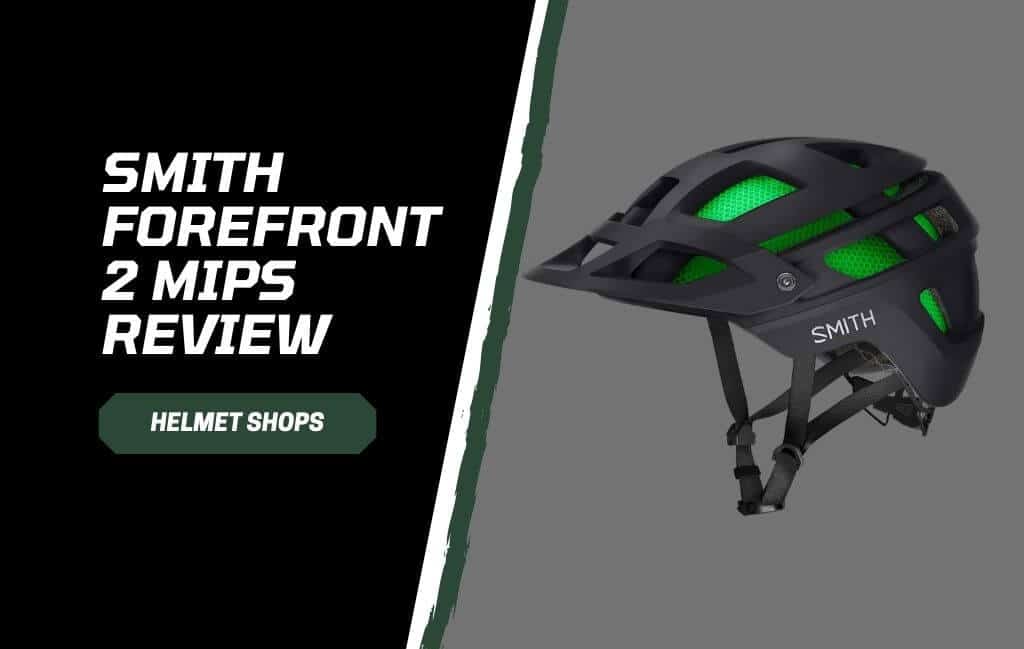 Smith Forefront 2 MIPS Review: Features
To a person with an untrained eye, the Smith Forefront 2 MIPS Helmet may seem like any other ordinary helmet. It has a solid outer shell, inner padding, and adjustable straps — just like any other bike helmet. Fortunately, there's more to the Forefront 2 than what simply meets the eye. It is a mountain bike but if you need any suggestions about electric bike helmet please read our article on best electric bike helmet.
Reliable Construction
First of all, it has a solid and reliable construction.
When you're looking for helmets, you don't just look into how hard the outer shell is. Instead, you should consider how well it has been built. That is the true test of durability, and you can determine it through the materials used and how it has been molded.
Fortunately, the Smith Forefront 2 MIPS Helmet boasts state-of-the-art in-mold construction to ensure a solid shell. This one-piece construction prevents it from developing cracks, so you can count on it to keep you safe.
It contains the brand's signature Aerocore material that's protective yet still allows for proper airflow. This keeps your head well-ventilated, so you don't have to worry about feeling hot and sweaty after your trip.
MIPS
To ensure maximum protection, you should also check if the helmet has MIPS integrated into its system.
MIPS stands for Multi-directional Impact Protection System, and it is one of today's most sought-after technology that effectively protects your skull and brain against rotational impact. This system is usually another layer of protection under the shell, and it's so comfortable that you would barely feel it there.
Luckily, the Smith Forefront 2 MIPS Helmet is equipped with this life-saving system. You can be confident in every trip, knowing that you have two superior protective layers on your head.
Comfort
We also love how comfortable it is. The Smith Forefront 2 MIPS Helmet uses premium Koroyd foam for that unparalleled cushioning comfort. In case of an impact, this material serves to protect you from the blow, and that can save your life.
The Forefront 2 also has an improved design in that the Koroyd is already extended to the back of the helmet. This allows it to provide you with all-around protection – regardless of the direction of the impact.
We must also mention that the Smith Forefront 2 MIPS Helmet is equipped with the VaporFit System. This feature allows you to make the necessary adjustments to ensure a snug and precise fit. With this adjustment system, there's no room for a wobbly helmet, allowing you to feel confident and comfortable.
And at only 1.96 pounds, the Forefront 2 is one of the most lightweight bicycle helmets in the market. Even if you have to go on long rides, you don't have to worry about neck pain once you reach your destination.
Impressive Ventilation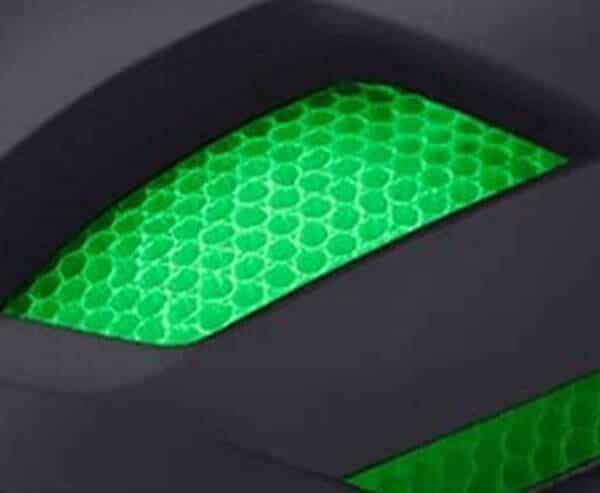 If you think the Koroyd cushioning is already comfortable, wait until you hear about the vents on this helmet.
The Smith Forefront 2 MIPS Helmet has a whopping 20 vents located in strategic parts to maximize airflow. This system helps get rid of the hot air as the cooler air freely passes through it. It also has internal air channels that effectively spreads the air throughout the interior. This keeps your whole head cool – not just specific parts.
As a result, this helmet is ideal for cyclists who love going on long riding adventures. This will keep the interior from being sweaty and sticky, which also helps control odor.
Eyewear Integration
We also love the eyewear integration feature on this helmet. The Smith Forefront 2 MIPS Helmet has a visor that can be adjusted into three positions. This allows you to use it with glasses or goggles, so you can have a clear image of what lies ahead. If you don't like wearing contact lenses, this helmet is for you.
We also love that it is built with AirEvac channels that push condensation away from the visor. This keeps it from fogging, so you'll always have the best view regardless of the weather condition.
The Smith Forefront 2 MIPS Helmet also has convenient channels that allow eyewear storage. If you ever need to pull your shades out, you can easily do so without having to stop the engine. This saves you a lot of time, so you can reach your destination faster.
Versatile Style
We also love the versatile style that the Smith Forefront 2 MIPS Helmet has. It offers ten color schemes and designs for users to choose from, so you can surely find the helmet that best suits your taste.
Regardless of the color you choose, each helmet boasts a universal appeal that makes it flattering for anyone. Whether you're young or old, this helmet will surely help you ride in style.
Pros
It uses premium and durable materials.
It is lightweight and does not cause any neck pain.
It offers a precise fit for maximum protection and comfort.
It comes with a state-of-the-art Multi-directional Impact Protection System.
It boasts unmatched ventilation.
It has convenient eyewear storage.
It offers excellent value for the money.
Cons
As of writing, there are no negative reviews of the Smith Forefront 2 MIPS Helmet
Does it fit large heads?
In general, the Smith Forefront 2 MIPS Helmet can fit large heads with a circumference of up to 62 centimeters. For additional reference, here are the size offerings along with their corresponding measurements: Small runs between 51 and 55 centimeters, Medium runs between 55 and 59 centimeters, while Large runs between 59 and 62 centimeters.
At the moment, the Forefront 2 does not offer extra-large sizes beyond 62 centimeters.
Is the visor removable?
No. The visor on the Smith Forefront 2 MIPS Helmet is not removable. Alternatively, you can adjust it into three positions – to whichever is most convenient and comfortable for you.
Does this helmet have a sweat guard?
The Smith Forefront 2 MIPS Helmet comes with the XT2 anti-bacterial performance lining, which also serves as a sweat guard. This keeps the sweat from running to your face, which could potentially distract you from your ride. This liner also makes it more comfortable and odor-free.
Wrap Up
It's so easy to see why cyclists love the Smith Forefront 2 MIPS Helmet. If there's anything we learned while writing this Smith Forefront 2 MIPS review, it's that this helmet is a high-quality item that protects you without compromising comfort and style.
It boasts a solid and reliable construction that's backed by MIPS to ensure full protection for our head. It even contains superior shock-absorption, so you won't feel much of the impact. And that's how you know it's built to save a life.
It also features an impressive ventilation system that effectively draws air in to keep you cool throughout the ride. This reflects the brand's dedication to providing us with a premium helmet that's still snug and comfortable. 
All things considered, we're confident that you will get more than your money's worth when you buy the Smith Forefront 2 MIPS Helmet. We highly recommend it.