Disclosure: As an Amazon Associate We earn from qualifying purchases.
If you're a professional welder or even a novice who's passionate about welding, a welding helmet is a must for every welder. Welding is quite dangerous and it can do severe damage to your eyes if you're not wearing proper safety gear. Also, welding emits infrared and UV rays that are harmful to the skin.
Miller is one of the most top-notch welding manufacturers out there. There have a wide variety of welding helmets along with other welding safety products to ensure maximum safety and security for the welder.
The Miller t94i Welding Helmet is an amazing creation that comes with tons of innovative features. Let's take an in-depth look at the Miller t94i welding helmet reviews to find out if this one is the perfect match for you or not.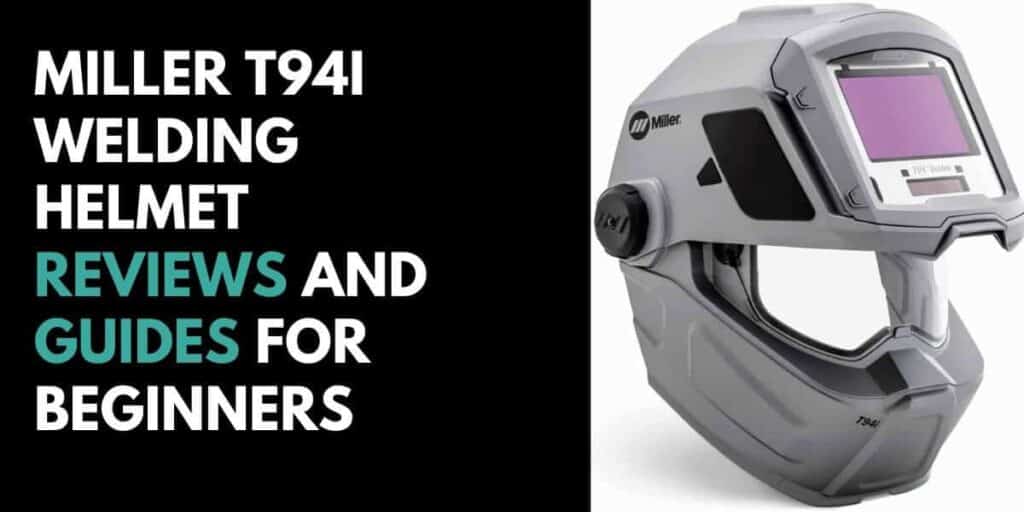 [toc]
The Features of The Miller t94i
Key Features
Ergonomic design
4 different operating modes
Includes Clearlight lens technology
External grind button
Integrated grinding shield
Wide viewing area
The t94i is the Maserati of the welding helmets and it's loaded with multiple innovative features. Miller has done an extensive research to figure out the necessities of the welders so that they can come with all the required technologies and features to ease up their job.
It has a dimension of   12 x 12 x 10 inches with a viewing area of 3.74 x 1.38 inches. It comes in a matte silver design that's quite stylish and eye-catching as well. The best part is, despite the large viewing area it weighs only about 3lbs.
It has an ergonomic design that sits really light on the head. You'll be able to work for hours without any fatigue with this bad boy on. The helmet is 6% lighter and 18% less neck torque compared to the other welding helmets out there. Miller has incorporated an oversized cushion and four-point headgear to provide maximum comfort to the user.
The Miller t94i comes with the ClearLight Lens Technology that optimizes contrast as well as clarity in all lighting conditions. This will put less strain on the eyes even when it gets dark or very bright during welding.
This welding helmet is engineered to meet the needs of the professional welders. It has a high-quality lens that will protect the eyes from bright flashes while keeping moisture and dust away. It comes with a variable shade range of 8 to 14 that will let you weld in all lighting conditions. The t94i has a super speedy reaction time of 1/20, 000 second that makes the lens go dark automatically while welding.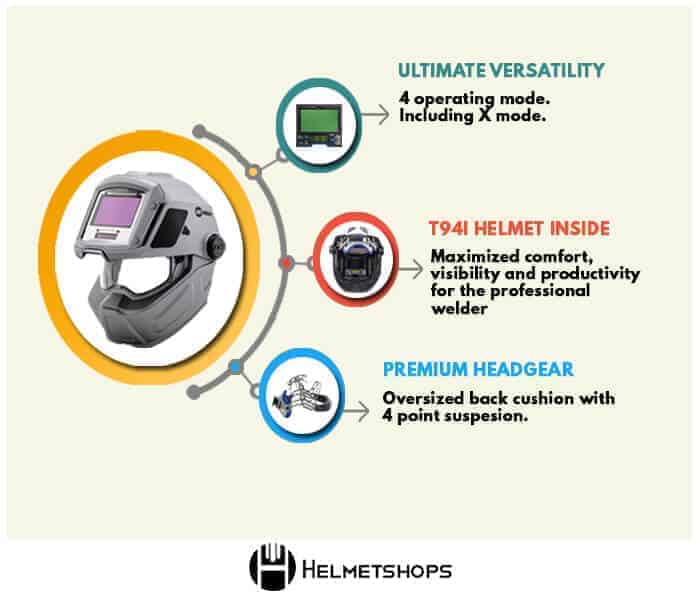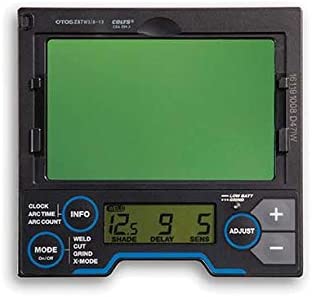 The welding helmet has a TIG AMP Rating of 640. Also, there are four grind modes that make it a great fit for a variety of different works and industries. It incorporates the InfoTrack 2.0 that helps to monitor the arc time and count for quoting as well as metrics. This welding helmet is run by a powerful battery with a long battery life of 1500 hours. You'll be able to work uninterruptedly for hours if you have this one handy.
Well, Miller is highly concerned about their customers and they make sure that the customers are content with the product even post-purchase. They offer a generous 3-years manufacturer warranty with the t94i.
Within the given time, if you face any issues with the performance then you can always ask for a refund or replacement. This welding helmet is also has a 4.6-star rating on Amazon making it one of the top choices by the professional welders.
Pros
Comfortable and lightweight
Lucrative design
Provides enough cushioning and reduced neck torque
3-years manufacturer's warranty
Miller t94 vs t94i – Which One is Better?
The Miller t94i is basically an upgraded version of the t94. The t94i incorporates an integrated clear grind shield that will let you have a clearer look at the weld. Also, the front auto-darkening lens comes with flip-up technology.
It will protect your face and eyes as the clear grinding lens will still be covering them. This will help the welder to have a better vision and speed up the working process. On the other hand, the t94 doesn't come with the flip-up feature. Rather, it comes with a switch that changes the auto-darkening mode to grind mode for better clarity.
Frequently Asking Questions About Miller t94i welding helmet Reviews
Is t94i suitable for beginners?
The Miller t94i comes with some advanced technologies that novice welders may find a bit intriguing. It's designed mainly for professional welders.
What's the size of the viewing area?
The viewing area is generously sized with a dimension of 3.74″ x 1.38″. It will let you have a clear look at the weld without blocking the vision.
Will I get any warranty with the helmet?
Yes, you'll receive a 3-years warranty by Miller.
Does the Miller t94i come with any accessories?
You'll receive a storage bag along with the helmet. Also, you'll get extra lens covers and some tear off for the grinding shield.
What does the aluminum shield do?
The aluminum shield is designed to give you protection against heat when you're working under extreme temperatures. It will protect your face and head effectively from the heat.
Are there any side windows on the helmet?
Yes, the Miller t94i comes with 5.0 side windows that will enhance your downward and peripheral vision while working.
Wrap Up
We all know that Miller is known for their innovative creations that provide both comfort and innovative features. The Miller t94i is a super-efficient gear that sits comfortably on the head as well. It has a lightweight build-quality with incredible durability that will last you for ages with proper care.
The price of the Miller t94i is a bit on the steeper side. However, considering the over the top performance it provides, it's all worth it. If you're planning to upgrade your welding helmet with something that offers superior performance then this baby is surely a must-have for you.